Got a question? Call us on +44 (0)20 8842 7567
Always Demand Genuine Subaru Parts
Friday, 26 February 2016 11:05:35 Europe/London
Subaru cars are no ordinary cars – they are high-performance cars. Therefore, performance cars need performance replacement parts to ensure that the performance of the car is maintained. When any part or accessory of your Subaru car is worn out or damaged, always insist on replacing it with a genuine Subaru part. Getting genuine Subaru parts is the best thing you can do for your vehicle.
No matter the destination, with high-performance Subaru parts, you can enjoy your every ride to the fullest. The genuine parts are designed to handle any kind of duress, be it physical or climatic. Therefore, whenever any parts that need replacement, replace them with high-performance genuine parts and do not compromise the performance of your vehicle.
Most Subaru cars have a boxer engine, a flat laying engine, that delivers an impressive amount of power. The flat laying engine layout also factors toward the better balance and fuel economy of the Subaru vehicles. Now, you would not want to give up the exceptional power, balance and fuel economy of your Subaru car with inferior Subaru parts…right? For that reason, it is always in your best interest to go for genuine Subaru parts.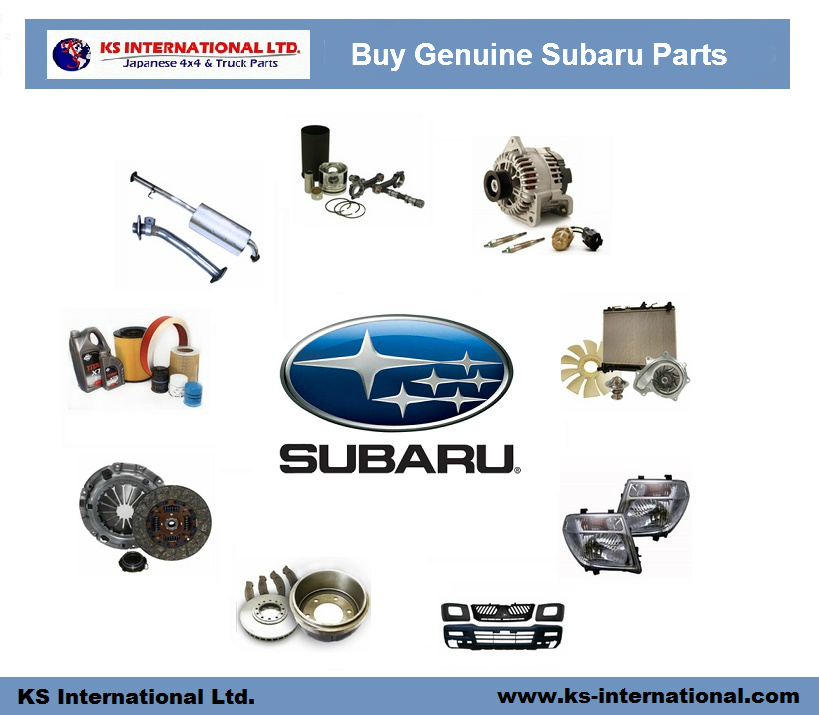 Aftermarket Subaru parts are available on the market, but it is not prudent to seek them. If you do not know the concept of aftermarket parts, let us explain it to you. Aftermarket parts are the car parts manufactured and supplied by manufacturers other than the original equipment manufacturing (OEM) company to which your vehicle belongs. For aftermarket parts manufacturing companies, the goal is to make parts that can act as a replacement of the genuine parts of your vehicle.
Aftermarket Subaru parts are, of course, cheaper than the original Subaru parts. And the reason for this is the quality and precision of the parts. Aftermarket parts often lack in quality. If not in quality, the aftermarket parts certainly lack in precision. After all, they are not made by the original car manufacturer, where quality and precision are of utmost importance. Genuine Subaru parts or OEM Subaru parts go through severe quality checks; aftermarket Subaru parts do not go through severe quality checks. For these reasons, there is a whole lot of difference between genuine or OEM Subaru parts and aftermarket parts.
It will be seemingly evident about the reduced performance when you drive your car after you get the replacement done with aftermarket parts. Aftermarket parts are not entirely bad, but when money is not the constraint, it is advised to install only genuine parts. Genuine parts are of high quality, perform well, and often last longer than aftermarket parts.
If you are searching for genuine Subaru parts in UK, KS International Ltd. is the right place to look. Largest independent stockist in the UK, KS International Ltd. supplies genuine parts for various Japanese vehicles, including Subaru, Toyota, Mitsubishi, Isuzu, Nissan, Mazda, and Daihatsu. Whether you need genuine Subaru parts, genuine Isuzu parts, genuine Mitsubishi parts, genuine Toyota parts, or any other genuine Japanese vehicle parts, KS International Ltd. has it.
To browse and shop genuine parts for your Japanese 4x4, pickup or truck, just visit https://www.ks-international.com/.
Bookmark with:
Digg.com
Stumbleupon.com
Del.icio.us
Facebook
Reddit.com