Got a question? Call us on +44 (0)20 8842 7567
Always Use Genuine Subaru Parts
Monday, 25 July 2016 11:08:37 Europe/London
With original Subaru parts, Subaru owners can ensure that their ride performs precisely the way they want. Genuine Subaru parts and accessories are designed specifically to handle the climatic and physical stress on the vehicle. Therefore, to ensure top performance and original beauty of your Subaru, buy and install only the genuine Subaru parts or accessories.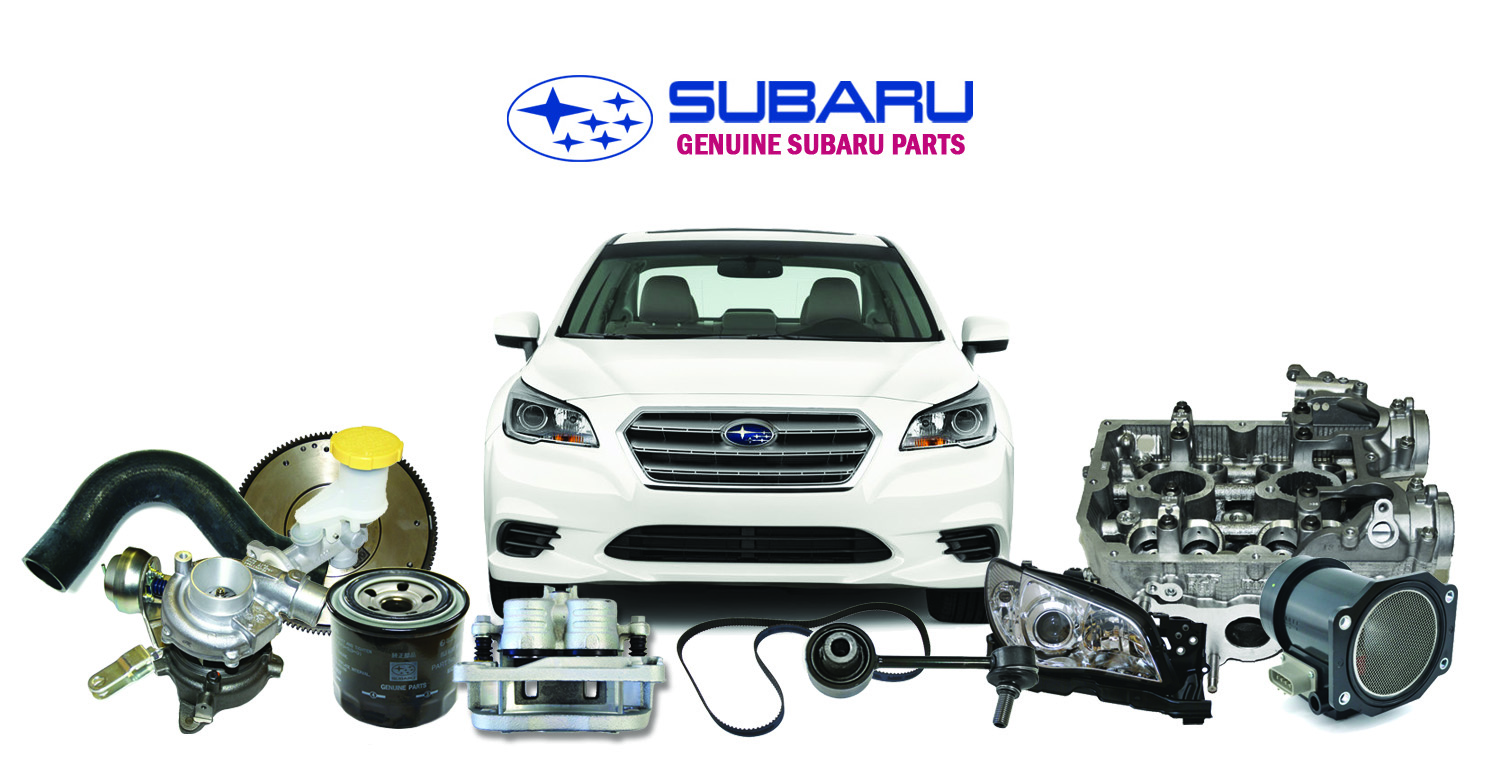 Most Subaru cars feature a boxer or flat engine. This engine is a high-performance machine that delivers exceptional output. As it is a flat engine, a horizontally-opposed, it assists in creating exceptional power and control, enhancing the fuel economy and performance. In order to ensure that the engine retains its performance, it is necessary to use original Subaru parts when required. Aftermarket Subaru parts, on the other hand, will deteriorate the performance as well as the fuel economy of the vehicle.
Aftermarket Subaru parts may seem economical at first, but in the long run, it can cost you more money. Aftermarket Subaru parts do not have the superior quality like the genuine Subaru parts have. In fact, such aftermarket parts have a shorter lifespan, due to which frequent replacements become necessary. These frequent replacements mean that in the long term, you will end up paying more for both the parts and the labour to install those parts.
Original Subaru parts are designed and made specifically for your vehicle by Subaru or Subaru's trusted OEM (Original Equipment Manufacturer) partner. By replacing worn or damaged parts with genuine Subaru parts, you will immediately notice the improvement in your vehicle's performance. Even small Subaru replacement parts, like filters, are designed to fit your specific model perfectly.
Speaking of small replacement parts, such as filters or brake pads, you can be tempted to go for aftermarket parts in order to save some money. Remember, however, that even a small replacement can have a big impact on your vehicle. For instance, an inferior-quality, aftermarket air filter can get torn abruptly and let the dust, dirt, and debris enter your engine, causing a drop in performance or even damage to the internal component. The cost of rebuilding an engine is, of course, substantial. Therefore, avoid such a heartache by replacing, even the small parts, with the genuine parts in the first place. There is no need to compromise the efficiency and effectiveness of your Subaru just to save some money by buying sub-standard parts.
If you care about maintaining optimal performance for your Subaru, then you should always consider using original Subaru parts. Genuine Subaru parts go through numerous quality checks. They fit properly, last longer, do not detriment the performance, and are backed by a warranty. There is no reason why you should not buy original Subaru parts.
Need original Subaru parts? For genuine Subaru parts, UK Subaru car owners go to KS International Ltd. Largest independent stockist, of genuine parts and accessories for Japanese vehicles, in the UK, KS International Ltd. sells a wide range of Subaru Legacy parts, Subaru Forester parts, and Subaru Impreza parts online. They also provide international delivery, so whether you need Subaru parts in Sweden or Norway or USA or Germany or anywhere else, KS International Ltd. can deliver your parts in a fast and efficient manner.
Aside from Subaru parts, particularly Subaru Impreza parts, Subaru Legacy parts, and Subaru Forester parts, KS International Ltd. also sells genuine Toyota 4x4 parts, Mitsubishi 4x4 parts, Daihatsu 4x4 parts, Mazda 4x4 parts, Nissan Navara parts, Isuzu Dmax parts, and even Ford Ranger parts online.
To learn more about KS International Ltd., or to buy Subaru parts online, visit https://www.ks-international.com/subaru.html.
KS International Ltd. is currently offering 10% OFF on all genuine Subaru parts. Just buy Subaru parts online and during checkout, use the code: Subaru
Bookmark with:
Digg.com
Stumbleupon.com
Del.icio.us
Facebook
Reddit.com