Got a question? Call us on +44 (0)20 8842 7567
Keeping Your Toyota 4x4 Optimal
Monday, 2 May 2016 12:26:30 Europe/London
As a responsible Toyota 4x4 owner, you need to make sure to take good care of your vehicle. Taking good care of your vehicle ensures better performance and long life of your 4x4. But, how would you take care of your Toyota 4x4?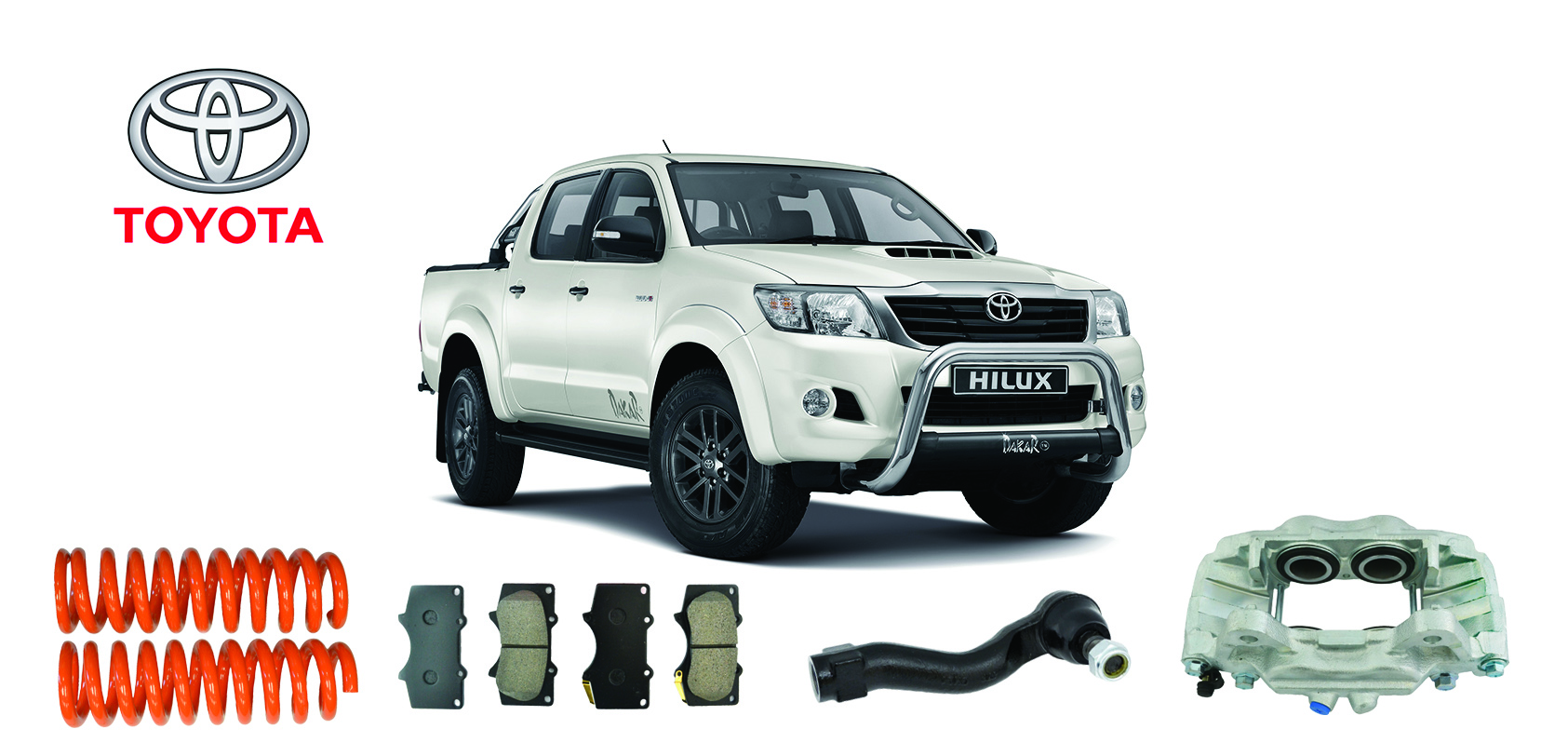 Well, first you should remember not to drive too hard, especially on the rough terrains. When you are going on an off-road adventure, be sure that you ease your Toyota on the uneven roads. Not driving carefully on the gravel, sand, snow, dirt, rocky, mountainous, or watery terrains can easily damage several Toyota 4x4 parts, like suspension, axle, brake, bumper, heating and cooling system, transmission, drivetrain, engine components, and so on. These damaged Toyota 4x4 parts will hamper the performance of your vehicle. In the worst case, damaged parts can leave you stranded in the middle of your off-road adventure as they no longer function at all. It is better to be safer than sorry by off-roading carefully.
You should also not drive too hard on normal roads. Normal roads are pleasant to drive on, and will not cause any immediate damage; however, driving too hard or overstressing your Toyota 4x4 will eventually deteriorate certain 4x4 parts in the short course of time. Deteriorating 4x4 parts will again cause performance issues as well as safety issues. Deteriorating 4x4 parts also hamper the fuel economy of the vehicle. For that reason, drive your Toyota 4x4 with ease even on the normal roads.
One of the most important factors in keeping your Toyota 4x4 in mint condition is regular maintenance. Take your Toyota 4x4 to the authorised dealer or Toyota specialist for the routine maintenance. During this maintenance, the mechanics will inspect your 4x4 and identify any problems that may aggravate later on and affect the performance and safety of the vehicle. During the routine maintenance, Toyota 4x4 oil filter, fuel filter, and air filter are also cleaned, or if required, replaced. Filters are among the most common 4x4 parts that get clogged and detriment the performance of the vehicle. From time to time, replacing Toyota 4x4 filters is necessary.
Finally, when the situations arise, replace certain Toyota 4x4 parts. Persistent use of the 4x4 or accidents can damage or deteriorate Toyota 4x4 parts. These Toyota 4x4 parts need replacement so that the vehicle can regain or retain its original performance and safety. Toyota 4x4 parts are easily available. Whether it is Toyota Hilux parts, Toyota RAV4 parts, Toyota Land Cruiser Parts, or Toyota 4Runner parts, you can find almost any Toyota 4x4 parts for your vehicle in the local store as well as on the online space. Further, you will also have the option to buy original Toyota 4x4 parts and aftermarket Toyota 4x4 parts.
In exchange for taking care of your Toyota 4x4, it will give you a pleasant drive always, for many years to come. Your Toyota 4x4 is a sturdy vehicle, but it also needs tender care!
When in need of Toyota 4x4 parts, UK Toyota 4x4 owners go to KS International Ltd. A reputed and largest independent stockiest of genuine and aftermarket parts for Japanese 4x4s, trucks, and pickups, KS International Ltd. supplies a wide range of 4x4 parts for various Toyota 4x4 models. Whether it is an old Toyota 4x4 model or a current one, KS International Ltd. has high-quality parts for it.
Along with Toyota 4x4 parts, KS International Ltd. also supplies high-quality Nissan 4x4 parts, Mitsubishi 4x4 parts, Isuzu 4x4 parts, Daihatsu 4x4 parts, Mazda 4x4 parts, Ford Ranger parts, and Subaru parts. KS International Ltd. even sells OEM Isuzu truck parts, Mitsubishi Fuso truck parts, Hino truck parts, and Toyota truck parts.
To learn more about KS International Ltd., or to buy Toyota 4x4 parts online, visit https://www.ks-international.com/.
Bookmark with:
Digg.com
Stumbleupon.com
Del.icio.us
Facebook
Reddit.com
Posted in
Toyota
By
KS International Ltd