Got a question? Call us on +44 (0)20 8842 7567
Friday, 19 February 2016 05:28:33 Europe/London
With a remarkable range of business under its brand name, Mitsubishi is a Japanese company with a noteworthy contribution in different industries, including heavy industries, aviation, shipbuilding, mining, financial services, electrical, and to name a few. As we all know, Mitsubishi Motors Corporation is one core business of the Mitsubishi Group, it deals in designing and developing some of the most powerful automobiles and heavy vehicles.
If we rest our eyes on the current statistics, then Mitsubishi Motors Corporation is the 6th largest Japanese automaker and the sixteenth largest in the world. Unquestionably, Mitsubishi automobiles and heavy vehicles are world famous for their durability, toughness, sleek design, best comfort and excellent engineering, as well. When it comes to Mitsubishi L200, just like other common advantages of Mitsubishi vehicles, they exhibit out–of–the–box off-road driving fitness.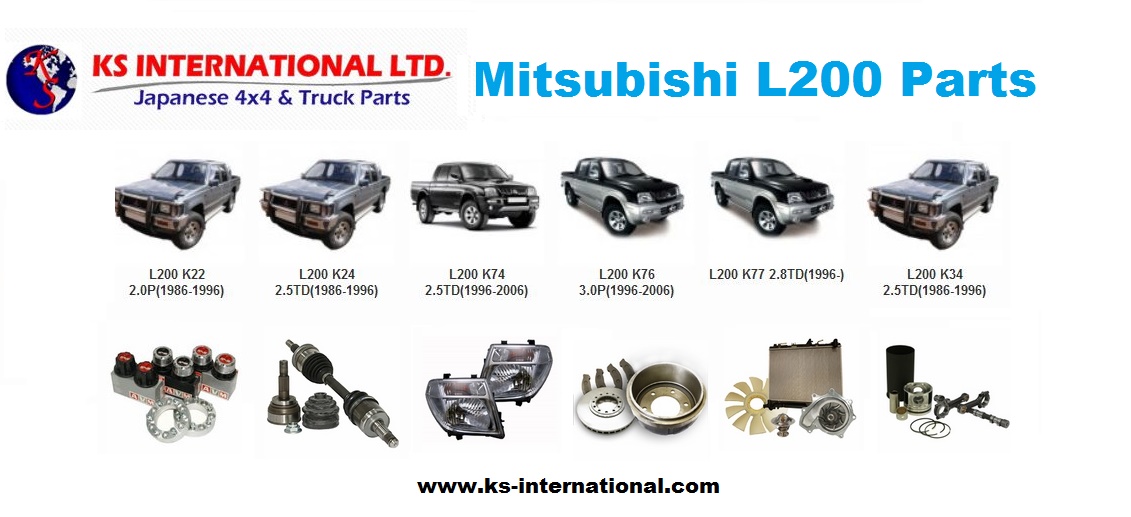 Based on the reviews available over the web as well as in the market, it can be termed as one of the most successful compact pickup trucks available in the market today. All the success of the Mitsubishi L200 can be credited to the precisely designed and developed OEM L200 parts and their mutual functioning. The superior Mitsubishi L200 parts are unquestionably hard-wearing and tough.
Alike other Mitsubishi L200 owners, if you to desire to keep your vehicle in the optimum performing condition, then buying OEM Mitsubishi 4x4 parts and accessories is the only way. Automobile experts always insist on original Mitsubishi L200 parts, because these car parts are scientifically designed to perfection, and before entering into the respective market, they undergo strict quality checks. The vigorous quality checks ensure high precision as well as longevity of the parts so that when attempting a rough off-roading, they do not brusquely fail.
Whether you own a L200 KB4T 2.5TD (2006–), L200 K22 2.0P, L200 K24 2.5TD (1986-1996), L200 K74 2.5TD (1996-2006), L200 K76 3.0P (1996-2006), L200 K77 2.8TD (1996-) or L200 K34 2.5TD (1986-1996), it is easy to find and buy 100% original and genuine Mitsubishi L200 parts and accessories from local suppliers or renowned online dealers. In the age of eCommerce and online shopping, there are no limitations to the numbers of reputed online Mitsubishi L200 parts and accessories suppliers in the market. However, being a responsible and alert online buyer, it is in our favor to check the authenticity and credibility of the dealer before making any transactions.
A renowned Mitsubishi L200 parts dealer will have a range of 100% genuine parts and accessories, ready for immediate shipping. Therefore, the L200 owners can easily find the required parts and accessories without wasting their precious time and energy. Oftentimes, buying L200 parts online also yields jaw dropping discounts!
To buy genuine and 100% original Mitsubishi L200 parts and accessories, UK L200 owners depend on KS International Ltd. With more than two decades of industry presence, KS International Ltd. is a leading supplier of Mitsubishi L200 parts and accessories in UK.
To learn more about KS International Ltd., head over to their website https://www.ks-international.com/.
Bookmark with:
Digg.com
Stumbleupon.com
Del.icio.us
Facebook
Reddit.com