Got a question? Call us on +44 (0)20 8842 7567
Monday, 25 January 2016 06:27:16 Europe/London
Whether it is Impreza, Legacy or Forester, every Subaru car is a performance car. Equipped with its traditional boxer engine and featuring all-wheel-drive, every Subaru car is a joy to ride.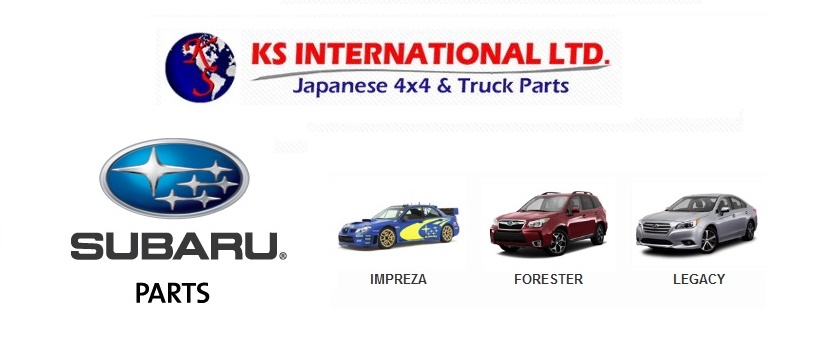 Subaru is a Japanese automobile manufacturer and a division of Fuji Heavy Industries Ltd. While Subaru is not as large as other Japanese automobile manufacturers, like Toyota, Mitsubishi, Isuzu and Nissan, it still produces some of the best cars, including rally-inspired Impreza models, which are fun to drive. The power of Subaru cars is remarkable, and their fuel economy is exceptional. Subaru cars are environment-friendly too as they emit significantly lower emissions. In fact, Subaru also offers PZEV (Partially Zero Emission Vehicle) certified Impreza, Legacy and Forester models that have zero evaporative emissions! Overall, Subaru cars are impressive cars, and owning one or several Subaru is not a bad idea at all.
Subaru cars are low maintenance cars, but they do require maintenance from time to time, like any other manufacturer's cars, in order to maintain their supreme performance. After all, they are machines, and machines are often subject to common wear and damage. Anything can happen like air filters clog up due to dust and pollution in the air; oil viscosity dilutes due to constant the heat and stress; brakes wear out because of constant use; parts damage or break because of common wear, accident, or other factors. When the situation calls, these parts and accessories need to be replaced to ensure the car is in good driving condition. Fortunately, original Subaru parts and accessories are available on the market today.
A wide variety of genuine Subaru parts and accessories is available online as well as in many local stores. These include Subaru body panels, filters, brakes, exhaust parts, engine parts, transmission parts, engine electrical parts, cooling and heating parts, clutch parts, steering parts, suspension parts, and axle parts to name a few. Of course, aftermarket Subaru parts are also available on the market, but when it comes to the replacement, especially replacement of any critical component, one should always prefer original Subaru parts. The aftermarket Subaru parts do lack in quality while original Subaru parts never lack in quality. For that reason, aftermarket Subaru parts are cheaper than original Subaru parts. With an inferior quality, aftermarket parts may give up or break at any time. Original parts, on the other hand, will last longer, and will not cease working abruptly.
When in need for original Subaru parts, whether Subaru Legacy parts, Subaru Forester parts or Subaru Impreza parts, UK Subaru owners rely on KS International Ltd. Largest stockist and supplier in the UK, KS International Ltd. deals in a wide range of original Japanese 4x4 parts and accessories. KS International Ltd. not only supplies Subaru parts in the UK. It supplies Subaru parts to many other parts of the world as well.
Learn more about the leading Japanese 4x4 parts and accessories supplier in UK, KS International Ltd., by visiting https://www.ks-international.com/.
Bookmark with:
Digg.com
Stumbleupon.com
Del.icio.us
Facebook
Reddit.com