Got a question? Call us on +44 (0)20 8842 7567
The Genuine Subaru Impreza Parts We Sell
Friday, 30 September 2016 10:51:11 Europe/London
Are you searching for genuine, OEM Subaru Impreza parts? Or more specifically, original Subaru engine parts? Well, you have come to the right place.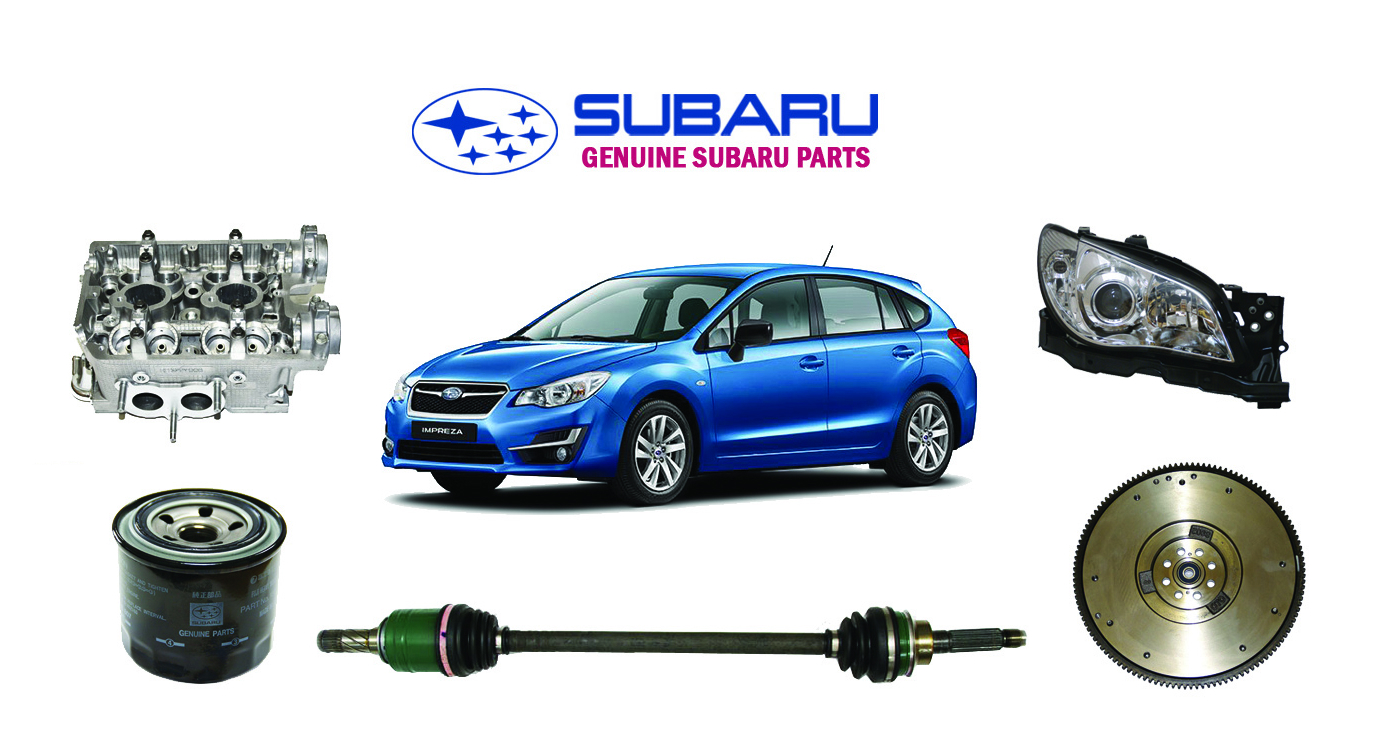 At KS International Limited, we have an extensive range of OEM Subaru parts for Impreza, Legacy, and Forester. KS International Limited is the largest independent stockist of the aftermarket and OEM parts for various popular Japanese 4x4s, pickups, and trucks. We have high-quality aftermarket and genuine Mazda 4x4 parts, Toyota 4x4 parts, Nissan 4x4 parts, Isuzu 4x4 parts, Daihatsu 4x4 parts, Mitsubishi 4x4 parts, as well as Hino truck parts, Toyota truck parts, Mitsubishi Canter truck parts, and Isuzu truck parts. We sell these Japanese automobile parts online at affordable rates.
Since parts few months, we have also started stocking and selling original Subaru parts. We have massive range of Subaru Impreza parts, Subaru Legacy parts, and Subaru Forester parts. Like our other Japanese automobile parts, we sell Subaru parts online at affordable rates. We can supply the Subaru parts to any part of the world, so if you need Subaru parts in Norway, Sweden, UK, USA, or anywhere else, you can rest assured, you will get them in a fast and efficient manner.
So, no matter where you live, if you need genuine Subaru Impreza parts for your car, you can rely on us at KS International Limited. Check out some of the genuine Subaru Impreza engine parts that we have for your amazing car.
OEM Subaru Impreza Engine Parts
| | |
| --- | --- |
| | |
| Air Fuel Ratio Sensor | Air Flow Meter Blue Label (MAF Sensor) |
| | |
| CAM Timing Belt | Cam Timing Belt Plain Idler Bearing |
| | |
| Cam Belt Camshaft Sprocket | Camshaft Sensor |
| | |
| Connecting Rod Bearing Set (Standard Size) | Crankshaft |
| | |
| Cylinder Head Assembly L/H | Cylinder Head R/H |
| | |
| Engine Gasket & Seal Kit | Distributor Injection Pump |
| | |
| Ignition Coil Pack | Ignition Start & Steering Lock Assembly |
| | |
| Knock Sensor | Oxygen Sensor |
| | |
| Turbocharger Assembly | Throttle Position Sensor Assembly |
These are just some of the Subaru Impreza engine parts that you can find on our site. There are plenty of more! You can buy all these and other Subaru parts online from our site. Just click here to start shopping.
Currently, we are offering great discounts on genuine Subaru parts. During the checkout on our site, use the code "SUBARU" and get 10% OFF on all Genuine Subaru Parts.
If you have any queries about the Subaru parts we sell, then kindly call us on +44 (0)20 8842 7567 or contact us at [email protected].
Bookmark with:
Digg.com
Stumbleupon.com
Del.icio.us
Facebook
Reddit.com